Go Back
Exploring Life & Business with Gaby Casanas of Camp Unbeatables Franchise
Interview from Voyage Miami, January 27, 2023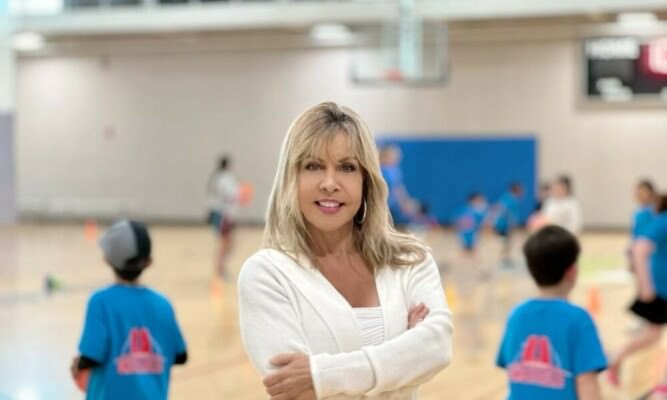 Hi Gaby, thanks for sharing your story with us. To start, maybe you can tell our readers some of your backstories.
From a very young age in Venezuela, I already worked in the world of sports camps for children. Due to the critical situation in my country, I decided to emigrate to the United States, seeking a safer life with better quality. With my degree in Psychology, I came here, and I studied my Master's in Family Therapy and obtained different certifications in the field of human's behavior. Upon graduation, I began my private practice as a psychologist, life coach, and clinical hypnotherapist, and it was there that I became aware of the growing need to create more extensive programs that equip children and their families with life tools that will help them cope with all the challenges that modern life imposes. At that moment, I decided to leave my practice and dedicate myself to creating a program for children that will combine the physical and sports parts of camps with a professional and unique system of social and emotional learning, or as it is also known, as life skills. And what better way to broadcast these programs than to offer them during the more than 600 free hours that children have during the year in their school breaks? I spent a full year researching how kids learn these life skills faster and more effectively and how to apply them to camp programs, and that's when the concept of Camp Unbeatables came up. 
I started doing a pilot test in a camp with 25 children in the condominium where I used to live, basically with the kids of my friends. And, without having to say much more, 15 years later, we have worked with close to 10,000 children in South Florida. 
Now, we are ready to expand our concept nationally and internationally through offering a franchise opportunity for all of those spirited entrepreneurs who would wish to help us building more "Unbeatables" for our society. 
Through a unique blend of the virtual and real worlds, a powerful reinforcement and motivation system, and a robust program of physical activities and sports, the children who attend Camp Unbeatables learn how to be happier and more successful in life in a fun and entertaining way. 
I'm sure you wouldn't say it's been obstacle free, but so far would you say the journey has been a fairly smooth road?
My challenges have been first of all the language. I arrived in the United States without knowing any English and so I had to work and study for my master's degree. * Having to quickly integrate into a new culture, without family, without any support. * Obtaining my legal status to be able to work. * Learn from scratch how businesses are done and maintained in this country, how is the world of finance which is completely different than in my country of origin * Starting a unique business in a fairly new field, such as life training for children. * Having to report to board meetings of condominium associations; having to compete in public bids against very established companies in the market. * Having to work with city bureaucratic systems maintaining a neutral and professional position and without falling into politicization. I don't want to sound sexist or biased but being a very young woman and with my accent, it took me a while, especially at first, to be respected and taken into account for my experience and knowledge. 
Then, there is the challenge of growing the business regardless of the competition from now schools and many other organizations doing camps. 
COVID was a big challenge, as we couldn't do camps for a whole year, and the following year we had to restrict the number of children. 
The next exciting challenge is to enter into a new world for me: franchise while still keeping my camps going. 
Now, the counterpart to all those challenges is that I have received many rewards. I learned another language quite well, I proudly became an American citizen, I graduated with honors and a perfect score of 4.0 in my master's degree, taking the award of the best student of the year in the entire university; I have obtained a very solid preparation in the physical, mental and spiritual aspects of human beings through certifications as: nutritional expert, personal training, lifestyle coach, clinical hypnotherapist, yoga and meditation instructor. Our company has repeatedly won bids from giants like the YMCA, Disney, and other well-established youth program companies; we won the annual Minority Chamber of Commerce award for educational program of the year; we were also selected among all the companies in South Florida to make a presentation to the producers of Shark Tank. So, we can proudly say that we are the only children's camp company in the entire United States that uses a program as complete, unique, and professional as ours. 
Alright, so let's switch gears a bit and talk business. What should we know?
Camp Unbeatables is an award-winning unique program that combines life coaching with sports, artistic, creative, and educational activities. We strive to provide children with the necessary life skills and tools to be successful in today's world. 
Our program is based on a crew of 5 virtual superheroes (The Unbeatables), which have the power of possessing the tools, tips, and tricks needed to be successful in all aspects of life and transmit those powers to any child who wants to be like them. The Unbeatables are used in every aspect of camp from training and presentations to sports and activities. 
Now, Camp Unbeatables becomes a franchise! Our Camp Unbeatables franchise proposal offers the opportunity to experience a rewarding, very profitable, and highly efficient business model to the endless children's business world. 
As a complementation of the whole program, we involve the parents with the learning process by offering them parenting resources in the form of: digital courses, blogs, newsletters through our "The Unbeatables Academy" experience. 
So, Camp Unbeatables is not just a camp program, or a business opportunity, it is a life philosophy to develop unbeatable kids, families, and futures for our society. 
Camp Unbeatables Franchise is an "unbeatable" business opportunity for someone that it is looking to be her or his own boss working only half of the year in a profitable field while making a difference in the world. 
Is there anything else you'd like to share with our readers?
I think I said everything that is necessary to understand our concept. Please, let me know if you think we should mention something else. Thanks for this opportunity!