About Us
Work With Us
Be a part of our team!
Work with us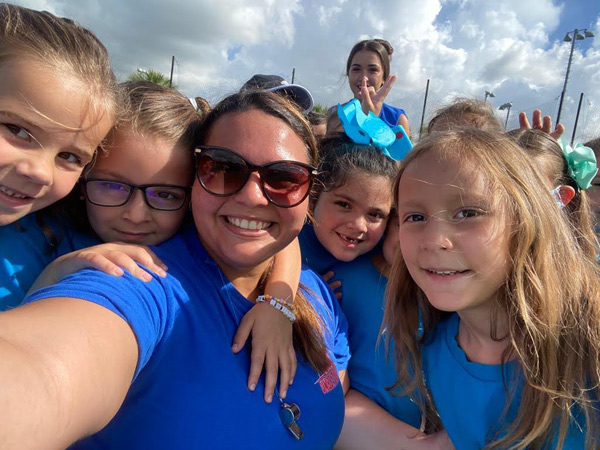 We have a passion to see children be successful now and in the future by teaching them how to be healthy physically, mentally and socially.
Our staff members are carefully selected to ensure we provide the best for your children. Each member of our staff goes through National recognized certifications, comprehensive training, and second degree background checks.
Open Positions
Volunteer
Community service for teens is often a requirement for graduating high school and it's a great way for students to build their resumes and skill sets. More important, volunteer work for high school students can be a life-changing experience, one that allows teens to expand their horizons and foster meaningful relationships.
Here at Camp Unbeatables we take it one step further by offering our volunteers Executive Life Training. This program is designed to help guide and train volunteers to be better leaders in their schools and communities as well as in their next step of life.
The Executive Life Training Program has 8 areas of work:
1) Fitness and Nutrition
2) Planning and Organization
3) Leadership skills
4) Focus and concentration
5) Effective relationships
6) Stress, anxiety and worry reduction
7) Positive Self-image and confidence
8) Antibullying and social aggression strategies
These eight areas are covered while the camp is running. Volunteers will receive a Certificate of Completion from our program for the areas that they accomplished during camp, which will enrich their resumes and academic profiles.
QUALIFICATIONS
High School Student age 15 or older
Exhibits good leadership skills and moral integrity
Is able to work well with children in a fast paced environment
Apply for Position
Camp Supervisor
The Camp Supervisor is to act as a leader and assist camp staff in providing participants with a fun and educational camp experience. The Camp Supervisor will provide guidance and support for all camp staff and maintain a positive relationship with staff, parents and campers.
QUALIFICATIONS
Age 18 or older
Prior Camp or Administrative experience
Is able to lead teams and work well with children in a fast paced environment
Apply for Position